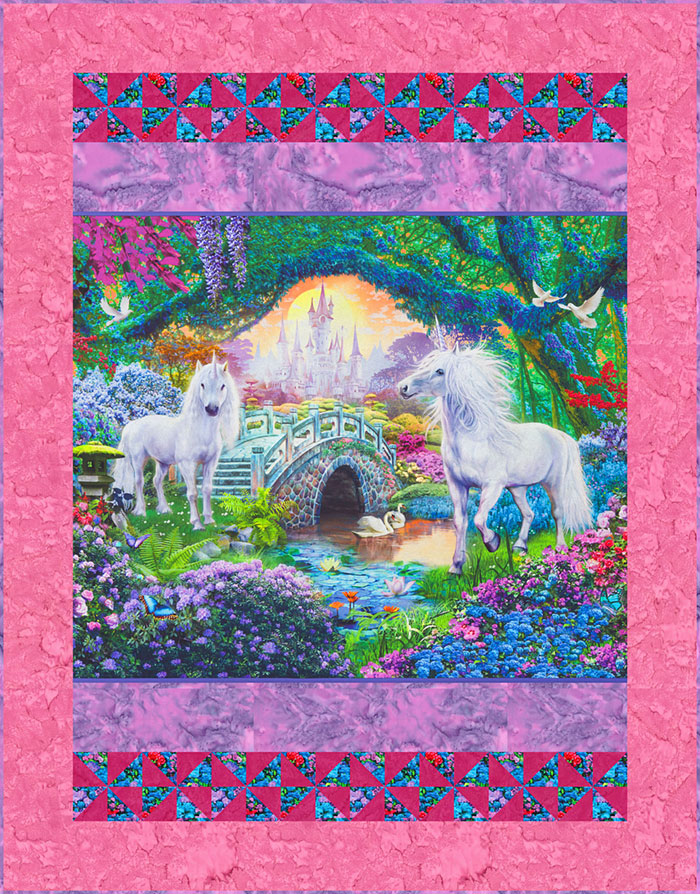 Your eQuilter Free Pattern this week features beautiful white unicorns in a fantasy garden paradise, filled with brightly colored florals and pairs of doves, swans and butterflies.
The detailed shimmering bridge and distant white castle completes
the shining dream world view of peace and tranquility.
This enchanting 51″ x 65″ wallhanging will be cherished by children and grandchildren everywhere. Bring a special ray of sunshine to your family with this easy to piece panorama of paradise.
… from the 'Picture This' collection by Jan Patrik Krasny for Robert Kaufman Fabrics.
Order the pattern as configured, or customize it to your liking with any of our thousands of fabrics. Just place your desired fabrics in your Wish List, and these fabrics will appear in the Fabric Selector below the pattern.
Click Here for a Video Tutorial of the Free Pattern Designer.
Download Instructions for the pattern at the bottom of the pattern designer page.
Share Post: